Tara Matthews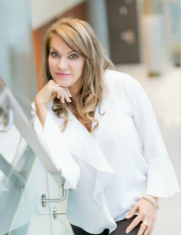 Tara is passionate about selling homes and loves the challenge to successfully complete today's complicated real estate transactions. She prides herself on her product knowledge and professionalism in meeting the clients emotional and financial needs. She has maintained an amazing listing to sales ratio over the last few years, far exceeding the industry standard set by the Vancouver Real Estate Board.
Tara has always maintained a presence in the industry and is well respected in the local Real Estate Community for her integrity, energy and enthusiasm! She has maintained her status over the years in the Vancouver Real Estate Board Medallion Club, which honors the top 10% of all Realtors in Greater Vancouver, Top 10 % at Royal LePage, and is also the recipient of the Top 100 Team performance in Western Canada.
This is her only business…full time. On the job for you 24 hours a day…using all of today's technology and a proven marketing plan of action!
Jen Allegretto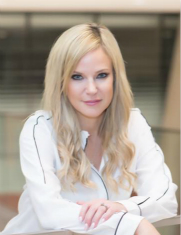 Jen is a Licensed Real Estate Agent with Royal LePage West Real Estate Services in Coquitlam, B.C.
She grew up in White Rock B.C. and moved to Coquitlam in 2009.
Prior to Real Estate, her professional experience included 11 years working at the RCMP as Municipal Employee, including several years as a Community Police Office Manager and Volunteer Co-Ordinator.
Buying or selling a home is one of the biggest, most important decisions a person can make. Helping steer this sensitive process to a rewarding outcome is something that takesongoing patience, capability and attention to detail.
Jen is a committed and caring professional who provides first class results for all her clients. She believe that hard work along with service and commitment are what makes a difference to receive optimal results. Jen loves challenges and always move forward with a positive outlook.She is dedicated to selling your home or finding you the dream home you are searching for. She will go above and beyond to ensure my client's needs are addressed in an efficient and professional manner with integrity second to none.
Jen will create an enjoyable and positive experience and ensure clear communications throughout the whole process.


Katie Holder
Katie is a Licensed Real Estate Agent who has spent decades living in, and enjoying Port Moody and Coquitlam.
Her professional career began in the Travel Industry which transitioned into Real Estate in 2003. Katie started in the development side of the industry, building and selling multi-family properties. She then went on to work for developers in project sales around the Lower Mainland, and has come full circle back to sales.
While Katie prospers in the Tri-Cities, she is equally knowledgeable in the Greater Vancouver area, having bought and sold properties for her clients from White Rock to Downtown Vancouver to West Van to Maple Ridge and everything in between.
Her focus is on understanding her clients' needs and wants, and will always put her client first. Katie believes that building relationships and maintaining professionalism are the key to success for everyone. From building hotels to selling homes, Katie has a multitude of experience to enhance your Real Estate needs.
Alicia Hondl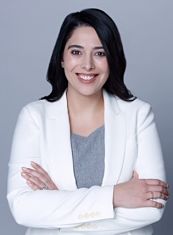 Originally from Winnipeg, MB, Alicia moved to Vancouver 15 years ago and has made the Tri-Cities her home for the past 10 years. She loves the natural mountainside setting and can be found hiking trails with her friends and dog.
Alicia has worked in the service industry for past 15 years, and has developed solid relationships and skills that she's able to transfer over into her real estate career. She enters the real estate industry with a strong sales and marketing background, graduating from Kwantlen Polytechnic University in 2013 with a degree in Marketing and Public Relations.
Alicia couldn't be more ecstatic to provide first class service to all her clients as she is a communicator and is up to the challenge of the diligence and dedication it takes to get the best price for all her clients.
Building on skills and relationships from past experiences, Alicia drives her business on the principles of hard work, integrity, honesty and reputation, and isn't willing to compromise any of that when working with buyers and sellers. She always has her client's best interest in mind, and has all the details covered in order to make one of your biggest transactions a smooth one.
Kate Winter
Originally from Manchester, England, Kate moved to Canada 13 years ago and is currently living in Maple Ridge. Kate obtained her BSc from Sheffield Hallam University, and on completion of her Teaching Certification she started her career in the Education Sector. On moving to BC she worked briefly in HR before finding her passion in Recruitment and Sales.
Her experience in these areas allow Kate to have a full understanding of client-based sales and enables her to provide comprehensive administrative support here at Tara Matthews Real Estate Group.
Kate believes that communication and building relationships is paramount in any business. She maintains our social media presence ensuring that our current and potential clients are kept well informed on any exciting opportunities we have. Kate's attention to detail and support driven persona ensures that you receive a seamless experience when working with members of our team, letting you focus on the important things; choosing your next dream home.