Tara Matthews
Tara is passionate about selling homes and loves the challenge to successfully complete today's complicated real estate transactions. She prides herself on her product knowledge and professionalism in meeting the clients emotional and financial needs. She has maintained an amazing listing to sales ratio over the last few years, far exceeding the industry standard set by the Vancouver Real Estate Board.
Tara has always maintained a presence in the industry and is well respected in the local Real Estate Community for her integrity, energy and enthusiasm! She has maintained her status over the years in the Vancouver Real Estate Board Medallion Club, which honors the top 10% of all Realtors in Greater Vancouver, Top 10 % at Royal LePage, and is also the recipient of the Top 100 Team performance in Western Canada.
This is her only business…full time. On the job for you 24 hours a day…using all of today's technology and a proven marketing plan of action!
Krista Lapp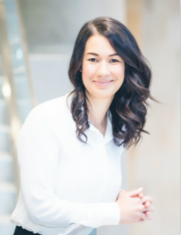 Born in Vancouver and raised in the Tri-Cities, Krista has experienced growing up and living in the Tri-Cities for decades. Krista knows Port Moody, Coquitlam and Port Coquitlam extensively and has loved seeing the changes and growth in these cities over the years.

Krista Lapp is a Licensed Real Estate Agent based in Coquitlam. Creating valuable relationships and happy clients has always been at the heart of Krista's beliefs. With over 20 years of sales experience and being a successful entrepreneur, her level of professionalism, customer service, sales & marketing and integrity always result in exceptional client satisfaction. Krista is qualified for the Medallion Club, recognizing the top 10% of Realtors in Greater Vancouver.​
Whether you are buying or selling, you can count on being represented with professionalism and integrity. Being a hands on, full time REALTOR® with Tara Matthews Real Estate Group, you'll experience first class service, expert advice and outstanding results. In addition, Krista has had years of professional experience and education in marketing online giving her a unique perspective in marketing homes in Coquitlam and the Lower Mainland.​
With Tara Matthews Real Estate Group, Krista provides high value to clients, putting their needs first and loves building lasting relationships.
Jen Allegretto
Jen is a Licensed Real Estate Agent with Royal LePage West Real Estate Services in Coquitlam, B.C.
She grew up in White Rock B.C. and moved to Coquitlam in 2009.
Prior to Real Estate, her professional experience included 11 years working at the RCMP as Municipal Employee, including several years as a Community Police Office Manager and Volunteer Co-Ordinator.
Buying or selling a home is one of the biggest, most important decisions a person can make. Helping steer this sensitive process to a rewarding outcome is something that takesongoing patience, capability and attention to detail.
Jen is a committed and caring professional who provides first class results for all her clients. She believe that hard work along with service and commitment are what makes a difference to receive optimal results. Jen loves challenges and always move forward with a positive outlook.She is dedicated to selling your home or finding you the dream home you are searching for. She will go above and beyond to ensure my client's needs are addressed in an efficient and professional manner with integrity second to none.
Jen will create an enjoyable and positive experience and ensure clear communications throughout the whole process.