Tara Matthews
Tara is passionate about selling homes and loves the challenge to successfully complete today's complicated real estate transactions. She prides herself on her product knowledge and professionalism in meeting the clients emotional and financial needs. She has maintained an amazing listing to sales ratio over the last few years, far exceeding the industry standard set by the Vancouver Real Estate Board.
Tara has always maintained a presence in the industry and is well respected in the local Real Estate Community for her integrity, energy and enthusiasm! She has maintained her status over the years in the Vancouver Real Estate Board Medallion Club, which honors the top 10% of all Realtors in Greater Vancouver, Top 10 % at Royal LePage, and is also the recipient of the Top 100 Team performance in Western Canada.
This is her only business…full time. On the job for you 24 hours a day…using all of today's technology and a proven marketing plan of action!
Krista Lapp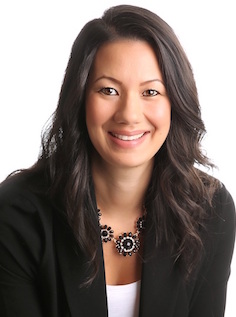 Creating valuable relationships and happy clients has always been at the heart of Krista's beliefs. With over 20 years of sales experience and being a successful entrepreneur, her level of professionalism, customer service, sales & marketing and integrity always result in exceptional client satisfaction.
Krista has extensive experience in website development and online marketing. She is the owner of jkl Creative, a professional design company in Coquitlam, B.C. that offers custom website design and development along with SEO and social media marketing management services. Working with clients in industries of dental, finance, fitness, personal development and trades, she has learned to understand that every client is unique and always delivers the best solutions, keeping her clients goals in mind.
She is passionate about the process of being a solutions provider and helping people bring their ideas to life. She provide high value to clients, putting their needs first and loves building lasting relationships.
Laura Rosset
Laura is a young, driven individual who started on her path in business early on in life! At only 19 she managed an organic bakery and realized that problem-solving and fast-paced environments were her passion! Shortly afterwards, she studied Entrepreneurial Leadership and Business Management to kick-start her career in business.
Being from the generational cohort that grew up with technology, she has been able to constantly update her knowledge and consistently adapt to rapid changes in her environment. This helped when she met Tara, as the two work together symbiotically; Tara has a problem or a new program? No worries—Laura can handle it!
In addition to being part of Team Tara Matthews, Laura is a fitness enthusiast and a business consultant.